Tyler Perry Makes History: First African American To Open Film Studio
Image courtesy of Getty Images
Saturday, October 5th, 2019 Tyler Perry held a historic grand opening ceremony for the opening of his own film studio, in Atlanta, Georgia. The playwright, director, screenwriter & actor made history as the only Black man to own a major movie studio in the U.S.
Image courtesy of Getty Images
Famous friends and supporters came out in droves to support Perry including Oprah Winfrey, Cicely Tyson, Taraji P. Henson, Patti Labelle, Jill Scott, Whoopi Goldberg, Tiffany Haddish, Glady Knight, Spike Lee, Ava DuVernay, Beyoncé, Jay Z, Halle Berry, along with other notable politicos such as John Lewis, Bernice King and Stacey Abrams.
Notable guest were in attendance for the historic opening.
Ava Duvernay via Getty Images
Oprah & Stedman gracing the red carpet in support of Perry's studio openeing
Image courtesy of Getty Images
The Carters, Jay-Z & Beyonce on their way to the studio opening gala.
Image courtesy of Daily Mail UK
According to Essence, this past summer at during his BET Awards acceptance speech, Perry said "when I built my studio, [it was in the] poorest Black neighborhood in Atlanta so the kids can see that a Black man did that and they can too.""The studio was once a confederate army base," which was previously used as a Confederate Army base during Civil War when the south fought to keep Black people enslaved.
According to his website, Perry purchased the land in June 2015, which now holds 12 sound stages for movie productions. He dedicated each soundstage to a Black person who's made strides in Hollywood, including the late Diahann Carroll.
Congratulations to Perry on his power move in the name of black excellence… We salute you and cannot wait to see what's next!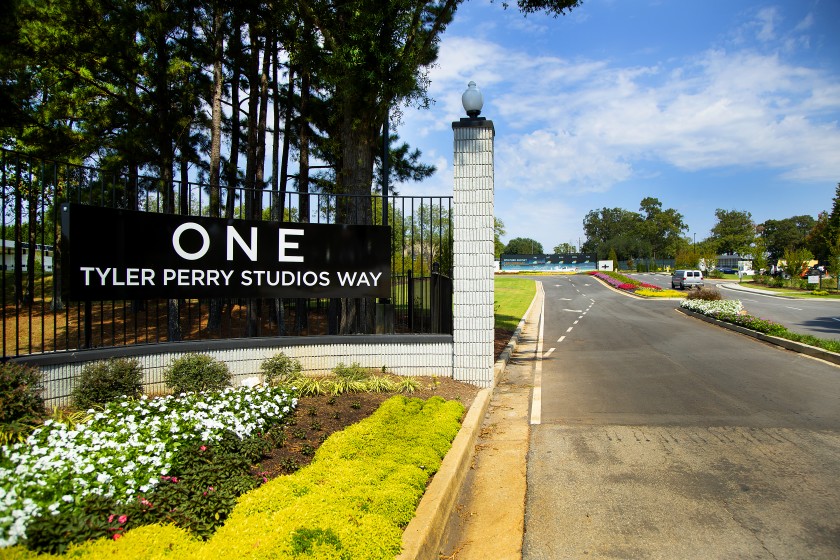 Tyler Perry Studios, Atlanta Georgia